So what is the true cost of moving home?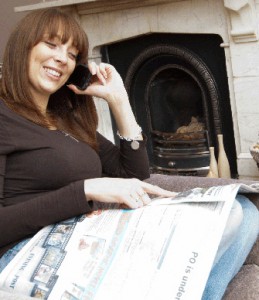 We all know that house removals can get expensive. There's so much to do and some how everything seems to cost more that you thought.
Obviously the cost of moving home will vary enormously depending on whether you are a first-time buyer, selling your current property and buying another (either larger or smaller), or maybe you're renting and moving to a different property.
So let's just look at some figures relating to the average cost of removals, based on the latest average UK house price of £162,621 published by the Land Registry (June 2013). http://www.landregistry.gov.uk
Selling costs
Estate agents fees of 2% plus Vat will account for around £3,900. Then there are conveyancing fees on top of around £350. Allowing a small amount for contingencies the very basic cost of selling a house of 'average' value will be around £4,400.
Cost of buying a home
Stamp duty is the big one here coming in at £1,626 at this price level (1% on houses priced up to £250,000). There will also be Local Authority searches (£120), Land Registry fees (£100) and Solicitors charges of around £400 plus Vat. All these amounts grow with the price of the house of course but again on our 'average' house the total including extras will be in the region of £2400
 Typical Mortgage costs
In the current financial climate you will be unlikely to secure a mortgage unless you have at least a 20% deposit (£32,524 on our £162,621 average price house). Actually deposits as high as 40% are not unusual at the moment so this will be by far your biggest cost item when moving if you are buying.
There are however various Government schemes designed to help particularly first-time buyers which could reduce this figure considerably. Check the website for details here.
There will also be an arrangement fee and/or a booking fee with any mortgage. This could range from under £100 up to £2,000. Add in the cost of a survey (£250 upwards for a standard Lenders Valuation) and the final figure needed could be around the £35,000 mark.
Renting costs
There is currently a rapid increase in the number of people renting their homes due mainly to the difficulty of getting onto the property ladder for first-time buyers. Our 'average price' house would be likely to rent out at around £675 per month depending on location. You will be required to pay a minimum deposit (refundable less any damages at the end of the tenancy) of one months' rent although many agents/landlords will want a larger deposit. Also at least a months' rent in advance will be payable. So a minimum of £1,350 needed, but probably more. There may also be service charges on the property which would be payable up front.
Costs of House Removal
At last, after all the above expenses here's a chance to save some money. Get your friends round, get in a few beers, hire a van and it's job done.
This could be the worst mistake you'll ever make. Don't do it!
After you've gone to all the trouble and expense of selling up and buying or renting your new home, do you really want to ruin your valued possessions and heirlooms. You wouldn't ask your best friend to 'do' the conveyancing or the survey for your new house would you? (Unless he/she is a solicitor or surveyor of course). So if he/she is not a qualified removal expert and a member of the British Association of Removers (BAR) http://www.bar.co.uk then invite them to the housewarming party but don't ask them for help on moving day!
At Yeates, like all members of the BAR, we adhere to strict safety guidelines, we're fully insured and have vast experience in all aspects of moving whether it's a grand piano or your finest china.
Get in touch for a quote and you'll be amazed how reasonable it is to employ the professionals.
We can provide all the packing materials you need or for a small extra charge we'll do the packing for you while you get on with the important jobs like re-directing the post and telling your friends where you going, and of course, organizing the housewarming party.
Any questions? Please fill out the enquiry form to get advice on your move, packing materials and storage.