Business Storage
Our units are popular with local businesses who utilise our space to store stock and other business items, leaving them to make more effective use of valuable office space.
We offer a full range of options for businesses of all sizes including self storage, external drive up units and large volume storage facilities. 
There is no limit on the number of times you may access your self storage unit and we are open seven days a week.
Our premises are covered by 24-hour digital CCTV surveillance, monitored intruder alarms and fire protection. If triggered, our system provokes a response from the emergency services as well as an independent security company.
Our Weston-super-Mare facility also offers access to a business lounge with work stations, drinks facilities and wi fi.
our facility offers 
• Open 7 days a week
• Access control
• No deposit
• No notice period
• Goods lift to all floors at Clevedon. Goods and passenger lift at Weston-super-Mare
• Prices from just £5 a week plus VAT (locker size)
• Various unit sizes ranging lockers to large business units
• New for old insurance cover
• Transport and removal assistance available
• Trolleys, pallet trucks and free forklift service
• Clean, safe and well lit
• Shredding service for old documents
• Packing materials and boxes for sale
• Digital CCTV, intruder alarms and fire protection as well as an independent security company and emergency services response
• Ample parking and easy access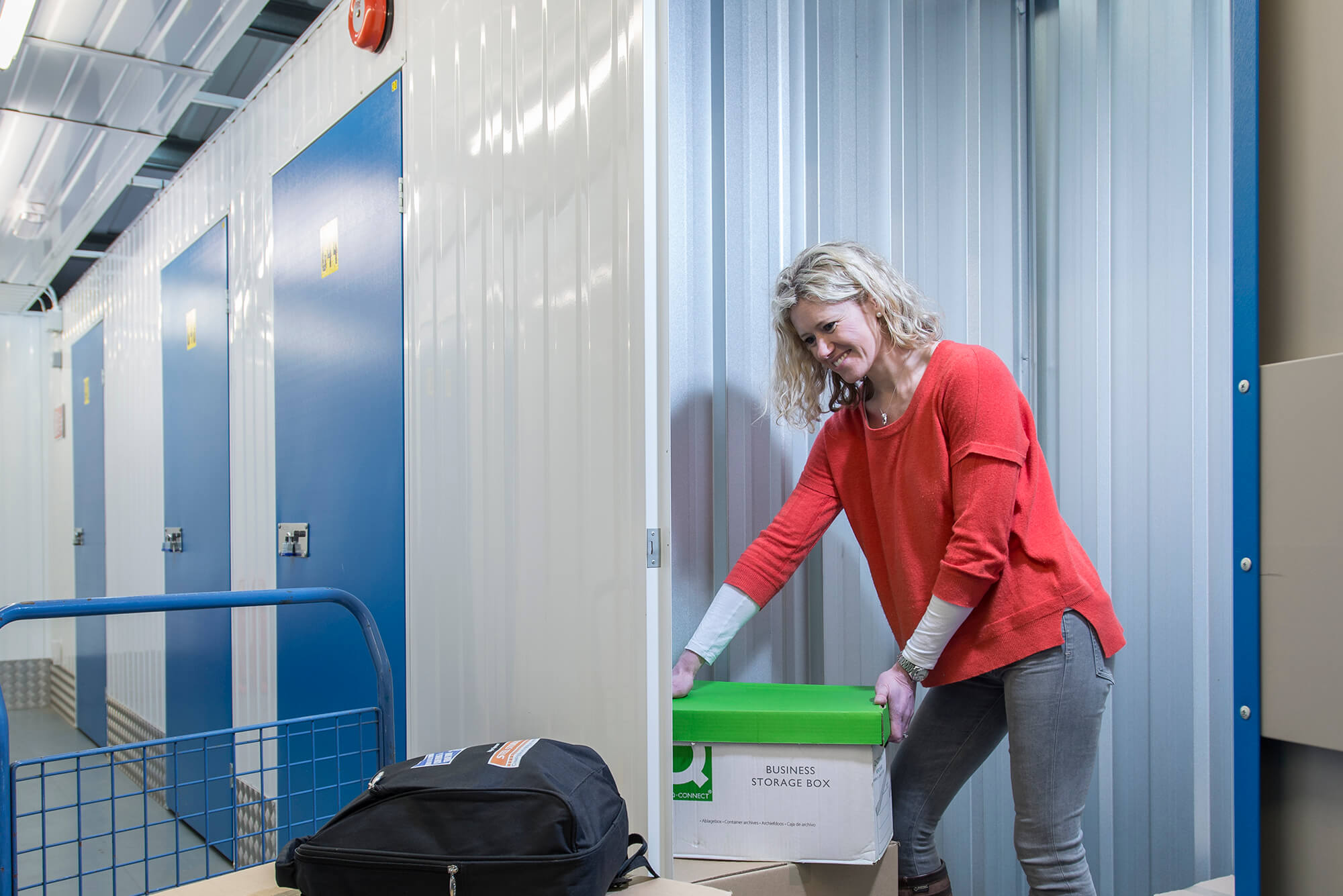 support for businesses
Many businesses large and small use our facilities and take advantage of the additional support services we can offer. These include shredding services a signed for delivery point for goods as well as a friendly team to share a cuppa with!  
At our newly-built Weston-super-Mare site we also have a business lounge with work stations, drinks facilities and wi fi. Perfect if you need to stop off and do a bit of work between appointments, send a few emails or just sit down and have a quick break. These facilities are available on a first come, first served basis and we request that customers limit their use of the workstations to 30 minutes if others are waiting.
For more information about self storage or shredding solutions for your business contact us on 01934 900525 or 01275 877900 or email info@yeates.co.uk  Alternatively, visit the self storage, drive-up external units, or shredding pages on this site.