Self Storage
open 7 days a week 
Whether you need to clear space at home or find room for your business, our self storage facility offers a simple, cost-effective and convenient solution. There are no energy bills, rates or onerous long-term contracts. We have units of various sizes, from 20 to 200 square feet, which are of metal construction and contained within our purpose-built warehouses in either Clevedon or Weston-super-Mare.
We provide trolleys, pallet trucks and a free forklift service for heavy items and there is also a lift to all floors (goods lift only at Clevedon. Weston offers a passenger and goods lift).  Our locker units are ideal for small amounts and cost just £5 a week plus VAT. Larger business units with external roller door access, and drive-up external units (shipping containers) are also available. Our spacious service yard offers ample parking and easy access for large vehicles.
---
Self Storage Opening hours
Weston-super-Mare 
24hr access, 7 days a week, 365 days a year
Clevedon
6am-8pm, 7 days a week, 365 days a year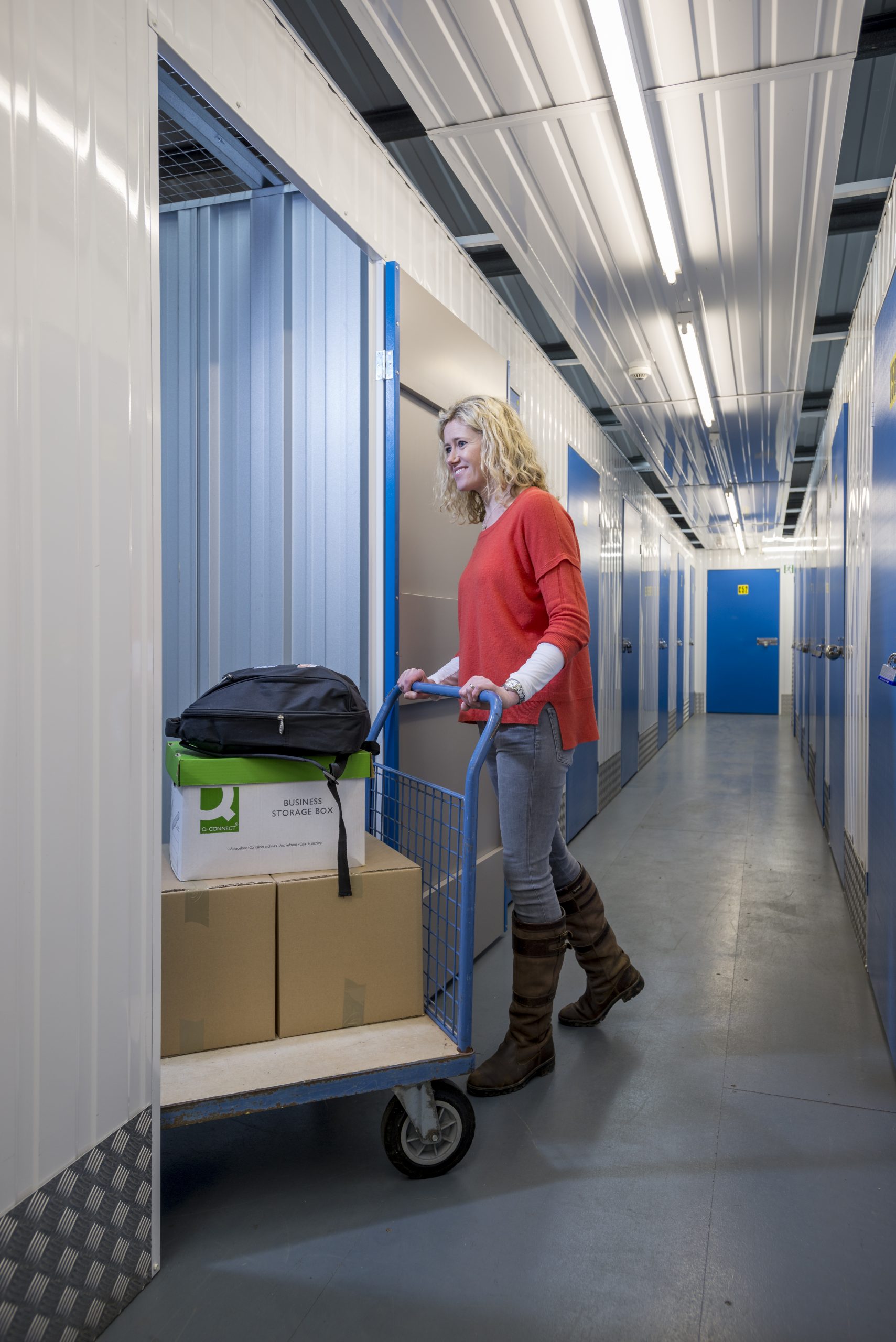 self storage close to Clevedon, Nailsea and Portishead
Our site is situated at Kenn Business Park, Clevedon, just one mile from junction 20 of the M5 (close to both Bristol & Weston-super-Mare). 
items you cannot store
We do not permit the storage of: 
Hazardous goods, toxic materials

Pollutants, contaminants, waste

Perishable goods, live animals, living plants

Cash and securities, illegal goods

Explosives, firearms, ammunitions
We always cooperate with the Police and HM Customs.