10 Top tips for a fresh start for spring
Summer is on its way so if you haven't had a spring clean yet it is time to get it done so when the sunshine arrives you can get outside and forget about the chores!
Now is a great time to clean, declutter and generally have a fresh start. Of course, many people decide to move at this time of year and having your home in tip top shape will help it sell as quickly as possible. So here are our top ten hints and tips on decluttering and refreshing your home.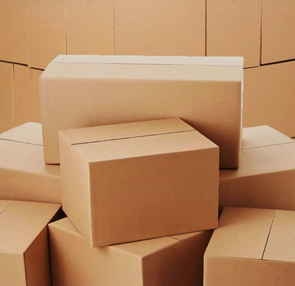 1. Declutter first. And get organised. Make sure you have plenty of boxes for storage, shredding bags for disposing of old documents and bin liners or recycling containers for all that rubbish!
2. Take one room at a time and work methodically – that way only one area of the house looks a mess and if you don't finish you can close the door on it until you start again.
3. BUT if you do have to stop…make sure you start again! Commit to getting it done in a certain timescale and stick to it. Make it your priority.
4. Be ruthless about items which you no longer use or like. They are just adding clutter to your home. If they are in good condition give them to charity. If not recycle or bin them. Try and work as quickly as possible and don't give items too much thought – if there are one or two items that you really might miss you will remember them at the end of your sort out and you can always retrieve them (but not everything!)
5. Move out all the items you have cleared and boxed up before you start cleaning. Take them straight to their destination – having boxes sitting in the garage waiting to go to the charity shop/tip/shredding just feels like another job. Do it straight away.
6. Now you can start cleaning. Apart from general cleaning some of the best ways to instantly brighten up your home include cleaning the windows, wiping down woodwork and cleaning grout and limescale in the bathrooms. Sparking kitchens are also a must – especially if you are looking to sell.
7. If you have children or pets your carpets might benefit from a clean – removing stains and odours can make a real difference.
8. Don't forget outside. The front of your house is the first impression visitors (and you) get every time you arrive. So, make sure it is clean, tidy and welcoming. Clear away any stray toys, garden rubbish or old plant pots, wipe down the door and windows, buy a new doormat and consider refreshing the look with a new plant near the door or even a bench if you have room/or there is a nice view.
9. Make sure your garden is usable – with clear areas for dining, relaxing or children's toys/play equipment. A garden shed is a must for storing things out of sight and gaining some extra space.
10. And finally, treat yourself to some fresh flowers to decorate one or two rooms and invite a friend round for a well-deserved cuppa in your newly refreshed home!
Happy decluttering and cleaning…remember we have some great spring offers – you can find out more about our removal service here or self storage…we will be more than happy to help with your fresh start.