9 tips for moving with children
Moving home with children can be a stressful and emotional time, not only for you but for the kids too! Whether you're relocating down the road or across the country, a fear of what's new and what will be left behind can make the experience daunting for children of all ages.
Whether you're moving home with a toddler or an older child, we've compiled our favourite tips to help make moving that little bit easier with kids: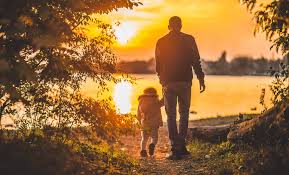 1. Tell the kids you're moving as soon as you can! Then talk, talk, talk…
Share the moving news to children as soon as you know it's happening. Moving is a big deal for all involved, so telling the kids sooner rather than later will give them plenty of time to prepare and adjust to the news.
Let youngsters talk and encourage any question imaginable so that any worries are addressed. Be prepared with answers and stay proactive in chatting about the advantages and positives about moving! The aim here is to reduce as much stress as possible. Regular moving updates can also help children to feel involved as moving day draws closer.
2. Let children help with the packing
Get kids get involved with packing! By giving children a little responsibility, they'll feel important and involved. Better than that though, why not transform this boring task into an exciting quest?
Setting children challenges can help to make packing fun. Let them treasure hunt for nicknacks hidden around the home and place into appropriate piles or boxes. Let them write on the packing boxes so you'll know what's inside after the move – they can even be kept busy by decorating them!
3. Spend quality time together
Quality time can be comforting to children during the hustle and bustle of moving. Take a break from packing and do something fun together! After all, watching items being packed or thrown away as their bedrooms become empty can be sad for them to see. Tip: Why not research your new area as a family so you can all get excited about new opportunities together?
4. Address children's moving concerns with care
As moving day approaches, there may be times children feel anxious. In the chaos of it all make regular reminders and that you're there to answer any questions to prevent bottling up.
Common worries for children include fear of a loss of friends and an upheaval from their safe and familiar home environment. If there are any 'elephants in the room' e.g. you're moving far away from their friends, explain how he or she will be able to keep in touch. Make plans for them to write, call or meet up in advance so that they can move reassured they'll meet again!
5. Visit the new house before the move
Make your new home seem more familiar to children by visiting it two or three times before the big move! This can help to build excitement, especially if you can tie in a drive-by past the nearest play area, shops and local amenities. This can give children something to look forward to and make the new location less daunting!
6. Take the opportunity to declutter
Take advantage of the big move by sorting through children's belongings (and your own) and declutter. Setting up boxes for items to 'Keep', 'Toss' and 'Donate' can be a great way to organise or let go of items that are no longer needed – plus you can get the kids involved too!
7. Get children involved in decisions
Help children to think more positively about moving by letting them make some decisions, for example, why not encourage them to choose the colour of their new bedroom? If you need to buy new furniture too, let them have a say in the selection. This will help your children to feel more in control of a situation out of their hands.
8. Share moving stories
Smoulder anxiety by sharing your own moving stories with children! Letting kids hear your own moving stories can help them to better understand the process. If losing friends is a worry, now's a great time to use your own long-distance friendships as a prime and positive example of how you can remain the best of buddies! There are also many children's books about moving home that can help!
9. Finally…. Prepare a 'moving day' bag or box!
As items vanish into boxes, collect those that are most cherished and put them into a special 'moving day' bag or box that children can travel with. This can include anything that'll amuse or comfort them on the day. Sneak in a couple of treats or special surprises that'll make the day less stressful and more enjoyable! Don't forget any practical items they may need. This is sure to delight them whether they're with you on moving day or staying with family or friends.
If you are thinking about moving then you can find out more information about our house removals service here, or view our storage services if you need storage whilst you make your move. To get a free quote, please fill in our enquiry form and a member of our team we will be in touch.