Top tips for a very rewarding January paperwork declutter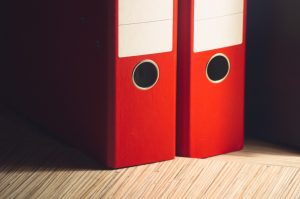 With the new year now here, for many those well-intentioned resolutions are already a distant memory.
If this sounds like you, why not aim to do something this month that will make you feel better and more organised, while putting you in great shape forthe rest of the year?  We're not talking about new fitness regimes or diets here, but a very healthy paperwork purge!
And, if you need further persuasion that it's a job worth doing, the Citizen Advice Bureau suggests these three very good reasons for getting your paperwork sorted:  
Time – no more wasted time searching for what you want.
Money – no more over-due bills or late fees.
Stress – peace-of-mind knowing things are under control.
So, here are our top tips for a very rewarding January paperwork declutter:
Before you start, make sure you give yourself plenty of time to do the job well. How long it all takes depends on the size of your paperwork pile, and your commitment to getting the job done.

 

Also, give yourself plenty of space. Doing it properly means separating all your correspondence – from utility bills to bank accounts, work correspondence to insurance details into separate piles. Then it's simply a case of reassigning everything to its own pile.
With this done, put everything in date order and read every piece of correspondence to ensure you don't inadvertently throw out important information.
Whilst HMRC recommends keeping bank statements for 22 months after the tax year they relate to, MoneySavingExpert Martin Lewis suggests retaining information for longer.
Utility statements are also worth keeping (especially if you're looking to switch suppliers as they'll need usage data). Manuals and warranties should be kept until they expire.
It's also important to retain all your payslips and your P60 as this summarises your payslips. Copies of any P45s need to be kept securely.
File everything you're planning to keep in date order, making it so much easier to put your hands straight on the information you need.

 

If you haven't got the space at home to keep everything, our self storage options may be the perfect solution for keeping everything secure and easily accessible.

 

Identity theft is a common offence and much easier than you'd imagine. So, never simply dispose of personal correspondence in the recycling bin.

 

Invest in a home shredding machine or, check out our household shredding service.

 
Here at Yeates our job is to help make your life as easy as possible. With a host of services available and with special offers available during January, please get in touch for a quote.