The benefits of moving house with a BAR member
At Yeates, we're proud to be a longstanding member of the British Association of Removers (BAR). But what does this mean for you? Why should you move house with a BAR accredited removal company? Here, we outline five of the top reasons you should choose a BAR member.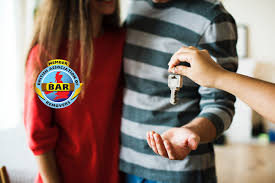 1. We know what we're doing
The British Association of Removers represents more than 450 removal companies in the UK and when there are many hundreds more, it means we're part of a select group. Not just any company can be a member of BAR. To receive a BAR badge, you have to practice the quality service that BAR demands (which we'll go on to document in more detail). As a removal company that has been going since 1910, we know a thing of two about helping people move home!
2. We're frequently regulated
Each removal company that is a member of BAR is inspected regularly. To maintain a BAR badge, you have to continue to meet the BAR's Code of Practice. This is frequently checked upon to maintain the status of a BAR accreditation. Members are also monitored by the Chartered Trading Standards Institute to ensure removal companies meet (and exceed!) industry expectations.
3. We're continually improving
The British Association of Removers, like Yeates, has existed for more than 100 years. Over the course of the last century it has had to evolve with the industry and consumer demands. Every company that is a member of BAR evolves with it. As the voice of the industry, BAR and its members must move with the times and ensure they meet current and future needs.
4. We offer a high level of service
To become a BAR member, and to remain a BAR member, a removal company must prove they can meet the high standards laid out. On its website, BAR states that the badge represents "the benchmark for quality". Not every removal company can meet the stringent criteria required and if after the annual inspection a company fails to adhere to it, membership is terminated.
5. BAR protects your money and your peace of mind
The Advanced Payment Guarantee and Dispute Resolution Service (that are requirements of BAR members) means customers can rest assured they will be looked after whatever the outcome.
If money is taken in advance of the move – which is standard industry practice – the payment is protected by the Advanced Payment Guarantee. And should a disagreement arise, the Dispute Resolution Service is free and independent courtesy of BAR.
If you're looking for a removal company that can be trusted with your move in Somerset, call Yeates today on 01275 872251. We're an experienced removals company covering Clevedon, Weston-super-Mare, Nailsea, Portishead and beyond.