Moving home at Christmas: Tips for less stress
If you're planning to move home at Christmas, we have a few ways you can get ahead of the game. It's the most wonderful time of year after all and we're here to help it stay that way! Have a read of the top tips for moving home at Christmas from your friends at Yeates…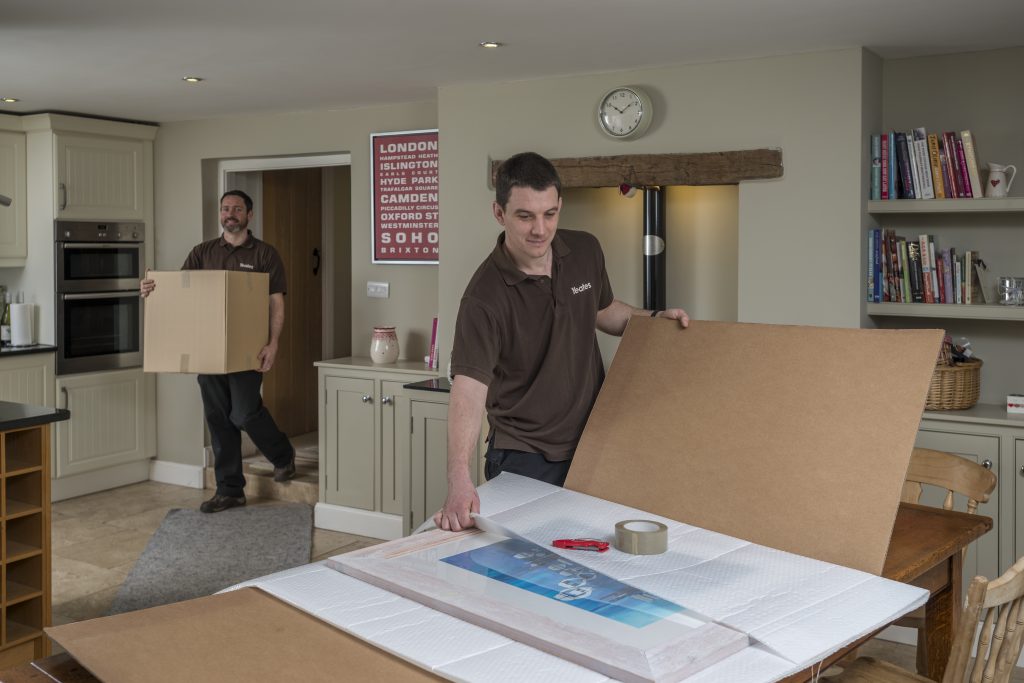 Throw out and store away
The festive period is the perfect time to help those in need. There are more than a few ways you can do this when preparing to move at Christmas. Utilise this time to sort out your belongings and give any clothes or household items you no longer want to local charity shops, and tinned food you may not need to homeless shelters. If you can't bear to get rid of some of your non-essential items, don't forget you can store them away for later consideration with containerised storage options. Remember, if you move with Yeates we offer a charity removal service for Children's Hospice South West shops. Only good quality items though please! 
Packing up
When it comes to boxes for your things, it's often a case of the more the merrier. Big boxes may seem like an efficient packing solution but there's a tendency to overpack. This means they're not only awkward to carry but very heavy too! We suggest packing boxes light enough to carry easily and getting serious with the sealing. Of course, remember to have plenty of paper handy to wrap any breakables! If you know you're a bit clumsy or simply want peace of mind, a reliable removals packing service is a must.
You've got mail, or have you?
It would be an awfully sad affair to move to your new home, settle in, and not receive a single Christmas card. To prevent this, update your friends and family of your new address. Similarly, you won't want your close contacts to be without cards and presents, so think about sending these in advance. You'll also need to update other (less favourable) contacts of your move: the bank, the DVLA, HMRC – essentially any party requiring a current address to maintain up-to-date records. 
Let there be light (and heat!)
Winter is often associated with the cold and dark but moving home at Christmas needn't be! Even if you're moving in the dead of winter, you can still ensure you're welcomed into a warm, bright abode. Remember to contact your new utilities companies to prevent any hiccups with using electricity, gas, or water. Double check the heaters and lights work at least a day or two before the move, and maybe even put your heating on in preparation. It's also miserable to arrive to bare cupboards, so think about booking a grocery shop too!
Never work with children or animals
A phrase commonly used in Hollywood but equally applicable to moving home. As enriching as they make our lives, children and pets tend to complicate things when moving house. Dropping your loved ones off with trusted friends or family members will save you worrying about them whilst you move your belongings in. More often than not it makes for a quicker, easier job.
The night before the big day
Check the weather forecast for the morning: if it's a sunny day, great! If it's adverse weather make sure you have precautions in place. Everything from grit for the path to your favourite raincoat may need to be set aside. Remember removal men need to be able to access your home safely so any slippery paths must be cleared in advance. If you have any queries about bad weather preparations please contact us. Finally, we also recommend keeping a bag of first-day must haves: bedding, toiletries, toilet roll, and so on. At this time of year, this may even extend to Christmas decorations! Keep aside anything you can think of that will make the first night in your new home a happy one.
If you're moving house at Christmas, Yeates is a local family firm with plenty of experience in dealing with customers' needs over the winter period. To discuss your Christmas move just call 01275 877900 or email info@yeates.co.uk. Find our more about our house removals service right here.