Moving office? 6 top tips to help you achieve a hassle-free relocation!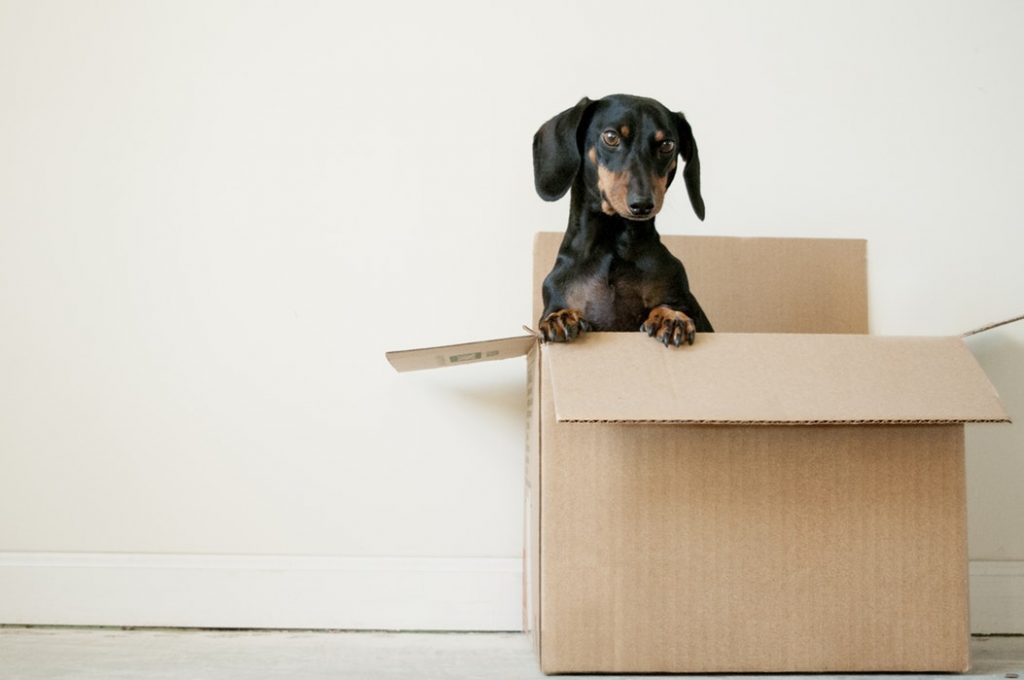 Moving office is a huge task and can easily become an overwhelming one if you're ill-prepared. With so many logistical and business factors to consider, we've pulled together our top tips covering the key issues that office managers and business owners need to think about before embarking on the dreaded office relocation.
At Yeates, we have the experience, resources and industry knowledge to manage, plan and execute your commercial move successfully with a quality, professional service. If you would like to discuss your needs further or a quote, please contact us here.
1. Plan early and methodically
Let's get one thing straight, simply 'getting on with it' without a plan is a recipe for disaster. Hard work alone is unlikely to result in a successful office move, so take some time to plan early, however large or small your business is. The planning process should begin as soon as possible. You don't necessarily need to know many details about your move at the beginning of the process, but if you're aware that it's happening at some point in the future, it would be wise to start thinking about floor plans and seeking out an experienced office removals company. Once you know how much space you have to work with in your new premises, measure up bulky items such as desks and filing cabinets to help with the floor plans.
2. Find the best removals company for your budget
Picking the right office removals company for your needs within budget may take a little time, but it's important to ensure that you choose one that makes your move as simple as possible. Ideally you should compare a few options and the quotes they provide, but be wary of simply choosing the cheapest. Find out how they intend to pack, move and transport your items — replacing broken office equipment that has been carelessly handled or transported is a hassle that you could do without. Not only can a decent removals company give you an idea of the costs and methods involved, they can also provide you with invaluable planning advice to give you the perfect head-start.
3. Provide clear and simple communication
Your staff are no doubt busy people with plenty of important work on their plates. Feed them easily-digestible messages that allow them to be kept fully in the loop on the move whilst fulfilling their duties and providing outstanding services to your business and your clients. Try not to overload them with too much information at once, but provide staggered updates and reminders of where you are with the office relocation plans. Consider using simple timeline diagrams or other visual messaging tools to provide memorable points of reference for those who — somewhat inevitably — may not read your emails properly. 
Creating a specific email address or subject heading for move-related communications can help staff and anyone else involved, such as the office landlord, to easily identify emails and store them in an 'Office Move' email folder if required.
4. Give your staff flexibility
The move may affect different departments in different ways, so listen carefully to questions and concerns from your staff. You'll need to ensure the move is as stress-free as possible and that it allows staff to do their jobs (and keep your clients happy) with minimal disruption. For example, if you set a fixed date for a department in the business to move over to your new premises, but someone in that department needs to conduct business-critical work on that day, try to find a compromise that prevents both your client and your employee from suffering a meltdown! The knock-on effect from an unnecessarily disruptive office move can have serious consequences for your business if your staff are left feeling unhappy, misled or confused about the timing and reasons for your move. Of course, it's difficult to keep everyone happy, but a little flexibility will go a long way.
5. Move to your new premises in stages
If the lease of your new office allows, try to simplify your moving-in process by completing it in stages. Or at the very least, you can pack your low priority items in advance — files and equipment that you need to keep but don't use very often — ready for transport. Then when it comes to move day, you can pack away all your key equipment last, such as desks and computers. Of course, working closely with IT to disconnect and reconnect all the technical equipment with minimal disruption is a complex task in itself, but planning for this to be carried out at the right time for each department will minimise disruption. When unpacking your office equipment, consider prioritising it in the same way you did when you packed it — leaving the non-essential stuff for a more convenient time.
6. Recycle or donate unwanted office equipment
Whilst your staff are sorting out all the office items held in the darkest depths of both personal and public store cupboards, they will inevitably discover a range of equipment that your business no longer needs. Rather than simply throw it all in a skip, think about how such items can be recycled, sold or donated to staff and reputable charities. Staff will appreciate the opportunity to take unwanted equipment home with them where possible, which could help to counteract any stress they may suffer as a result of the move. Donating to charities not only gives vital equipment to worthy causes, it also gives your business a positive story to shout about via social media!
So there you have it, our top tips for a successful office relocation! If you would like to discuss your office move with us, please send us an email at info@yeates.co.uk or call us on 01275 877844/872251.
Why not also find out about our shredding and archive storage and management services?