Store or Shred? Here are our Top Tips for a New Financial Year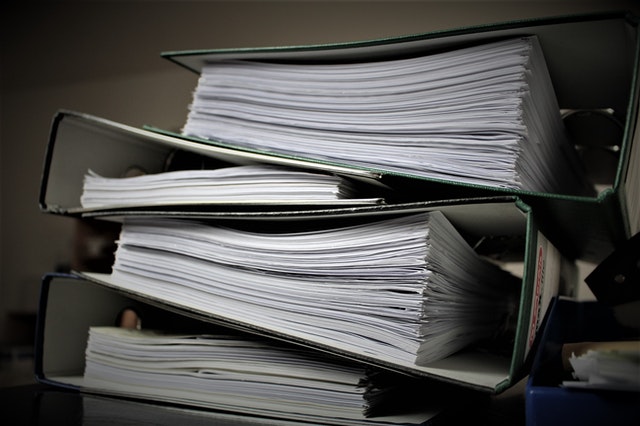 After storing and shuffling through financial records for up to six years or more, it's no doubt a relief to be able to store or shred documents that are no longer needed. Here are our top tips to help you clear the decks, ready to do it all again this new financial year!
Get organised!
Has the financial year left you with a whirlwind of paperwork? The 2018/19 UK tax year runs from April 6 to the following April 5, so with last year's tax returns filed, now is the perfect time to get yourself organised.
Start as you mean to go on! Take the time to de-clutter your office so that you can get ahead without old paperwork taking up space or getting in the way. Take it by storm; don't just organise those loose documents, get all your files in order so that your invoices, receipts and statements are stored neatly where you can find them. Clearly label, organise and box documents in a way that works for you!
Shred documents securely!
If you no longer need to store your files, it is time to shred them! Hooray! However, do remember that the way you destroy sensitive documents is ever more important now thanks to GDPR. The new regulations require businesses to document retention schedules and destruction dates, see more.
If you are confused about what GDPR means for destroying hard-copy documents, a reputable shredding company such as Yeates can give advice and even help you with this task, providing you with a Certificate of Destruction for your records.
Be ruthless, but not too ruthless!
Before you give in to the urge to purge, it's a good idea to review which documents you can safely shred and which you should keep. If you're queried on your accounts by HMRC you may be required to revisit your files for evidence, so do shred with caution!
If you need a refresh on how long to keep your records, gov.uk can help.
Store practically!
If it's not the right time for a shredding spree, find a safe place to store your files. Deep cupboards, lofts and storage rooms are all popular options! Box your files, label clearly and stack them safely. If you're running out of space at home or in your office, secure self-storage is a fantastic option that helps to win back room, it's also flexible and cost-effective – find out more.
We hope these tips to help you feel refreshed and ready for the new financial year! Clearing away unneeded paperwork will make your work space less cluttered ready to carry on with what's important. To find out more about how our confidential shredding service or secure self storage service could help your business call us now on 01275 877900.