What to store this winter… and where to store them!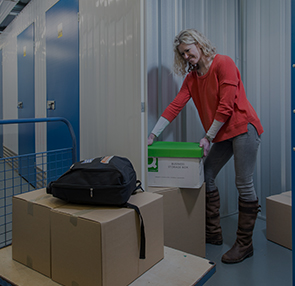 It's official, the clocks have gone back and dark nights are here. Summer has truly packed up its things and gone… leaving a chill in the air and a reminder that it'll soon it will be winter.
In the UK, as summer arrives we gradually move outside ready for the season ahead. While we get out our favourite outdoor furniture and equipment for use over the sunny months, we often forget how strenuous it'll be to put it all away again! Barbecues, inflatable swimming pools and patio sets are just a few summer favourites that need winter storage.
The annual task of storing summer items away for the winter can feel never-ending. Let's face it, it's not enjoyable. From dismantling patio sets and deflating children's swimming pools to putting away sports and play equipment, the list can be endless. Nevertheless, we know it's a job we have to get done. Do it straight away and wrestle with your patience, or leave items outside and risk them getting rusty or damaged.
What should I store over winter?
To help you on your way, we've gathered a checklist of popular items that can be cleaned off, covered up for protection, and put into storage over winter:
Outdoor furniture and decorations
Gardening equipment, such as tools and empty flower pots
Inflatable swimming pools and beach accessories
Sports gear, e.g. bikes, windsurfing boards, kayaks, canoes
Barbecues and grilling equipment
Camping equipment
Summer clothing
Home improvement/DIY tools
Children's outdoor toys and play equipment
It's not just summer items!
With Christmas now just around the corner too, making space for guests is also a problem for many (almost all of us have a spare room which turns into a storage room for 11 months of the year)! Organising the spare room to make sure your guests have a place to sleep can be tiresome and there's also the issue of where to move the items to, is there any room in the loft? Can I move some stuff into the garage?
Presents can be another issue. Everybody knows someone who just has to go looking for hidden presents, so with prying eyes in the house, no surprise gift is safe! Or perhaps you may have a large present which you simply wouldn't be able to hide no matter how hard you try? Well, rather than worrying whether your loved ones will 'stumble upon' their presents before the big day, why not guarantee that they won't by storing them in our secure storage facility?
If you're facing these issues this Christmas then fear not, Yeates' storage solutions could be just what you're after.
Where do I store them?
Finding a place to store all these things over winter can be a challenge in itself, especially when an item has lost its place to something else or you can't even remember where you originally stored it! Or, maybe you made a summer purchase and haven't found a home for it yet. So, what are the best options?
1. Persevere and store at home
Storing items at home will always be the first obvious port of call. You may need to be a pro at Tetris but it can be done! Space permitting, practical places for summer items include the loft and garage. Outdoor storage units and sheds with shelving can be handy too if you have the garden space. Bearing in mind though, that some items are far too big to get into the loft, and, your garage may be priority for a vehicle over the winter months, you may need to consider other options.
2. Save space with winter storage
If space is a struggle and you'd like an easy fix, the option of a secure storage facility will be much more practical. Self storage de-clutters your home while giving you the peace of mind that your items are safe over winter. This means that you can gather your summer items and group them together in one place, well out of the way for the winter months. Even your summer clothes!
There are many advantages of self storage, for example, you can choose the size of your winter storage unit and you can access it 24/7. Great if you grab a last minute sun get-away and need those summer outfits!
3. Make it even easier with mobile winter storage!

If you don't want the hassle of manoeuvring things into your car, fear not. Did you know that mobile storage is a real option? This is where a storage unit is delivered to your home for you to load at your own pace. When you're done, the unit, containing all your summer items, would be collected and stored securely over the winter until you need it again next year.
These are just a few tips for winter storage. In fact, there are many other storage options available with most being great for winter. If you are looking for somewhere safe and secure to store your items, we can help: get in touch for a quote now.
Image CC: Alice Harold