Your moving house checklist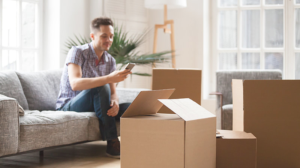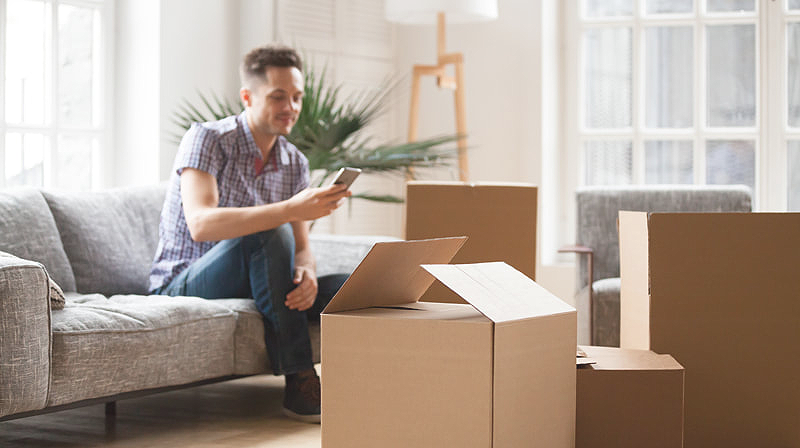 We all know how stressful it can be to move to a new house, but as the oldest family run removals company in North Somerset, we've got a few top tips to help things go smoothly. So, here's our top 10…..
Choose your removal company as soon as possible
Firstly, make sure you choose a reputable company – one that has British Association of Removers (BAR) membership. Removal diaries get very busy so get a quote at least a month before you hope to move and then make sure you keep in touch with your chosen removers when you are planning completion/move dates.  Exchange and completion dates are getting closer and there is often a short window in which to confirm your move so constant communication with your removal company is vital.
Declutter
Use the time before your moving date to review everything you own and challenge yourself to only take those things you really need or cherish. If it's not working for you anymore donate it to your local charity shop. This is also a great way to reduce your costs – as the less you have, the less your removal bill will be!
Start packing EARLY
Packing takes much longer than most people think. So, either start early or ask your removal company to pack for you. Reputable companies employ professionally trained packers who will ensure your possessions arrive safely in your new home. If you are packing yourself do not overpack boxes and put all heavy items at the bottom. Labelling boxes is also a must.
Redirect your mail
There will always be someone you forget to inform you have moved. Redirecting your mail for the first few months can really take the pressure off, and makes sure that any important letters or bills don't go astray.
Talk to your broadband and utility providers
Organise as much as you can in advance for a smooth transition into your new home.
Doctor/dentist/optician
If you are moving further afield research and register with new healthcare providers as soon as you know your new address and moving date. Also, if you are moving to a new area, make sure you know where the nearest hospital/A&E department is. Hopefully you won't be needing it any time soon..but better to be safe than sorry.
Prepare for a deep clean
It's common courtesy to leave your house clean and tidy for the new owners so build in cleaning time in the day/s before you vacate. Hopefully your new home will be in a similar state, however, if you can time it right, it might be worth investing in the services of a professional cleaning company so your new home is truly sparkling before you unpack those boxes.
Pack a survival kit
This can be a game changer on moving day. Fill it with bedding, toiletries, toilet roll, phone chargers, tea bags and coffee, and anything else you need to get through moving day and those first few nights (tasty treats, local take away menu, a bottle of bubbly?!) A pair of scissors is also handy to help open all those boxes.
Never work with children and animals!
Plan how you will transport and look after any animals and children in your household. Arranging for granny or a friend to pick up the kids or look after the dog means you can concentrate on the job in hand.
10. Consider storage if you are renovating
If you've got work to do in your new home, why not consider storing all or some of your possessions? That way even if you have to live in the property whilst work is being done you can just take the minimal amount with you and move the rest in once the work is complete. With containerised storage your goods are kept in large furniture containers until you need them. However, if you have a smaller amount to store, or if you need regular access to items, then self storage might be a better option.
REMEMBER…. moving should be an enjoyable and exciting experience. Here at Yeates, we offer a host of removal services ranging from full or part packing to dismantling or reassembling furniture. We also have a variety of storage options from containerised storage to self storage units of all sizes. Our job is to make your move as stress free as possible. Just get in touch for a quote and leave the hard work to us!