"Store your winter items and get ready to enjoy the sun!"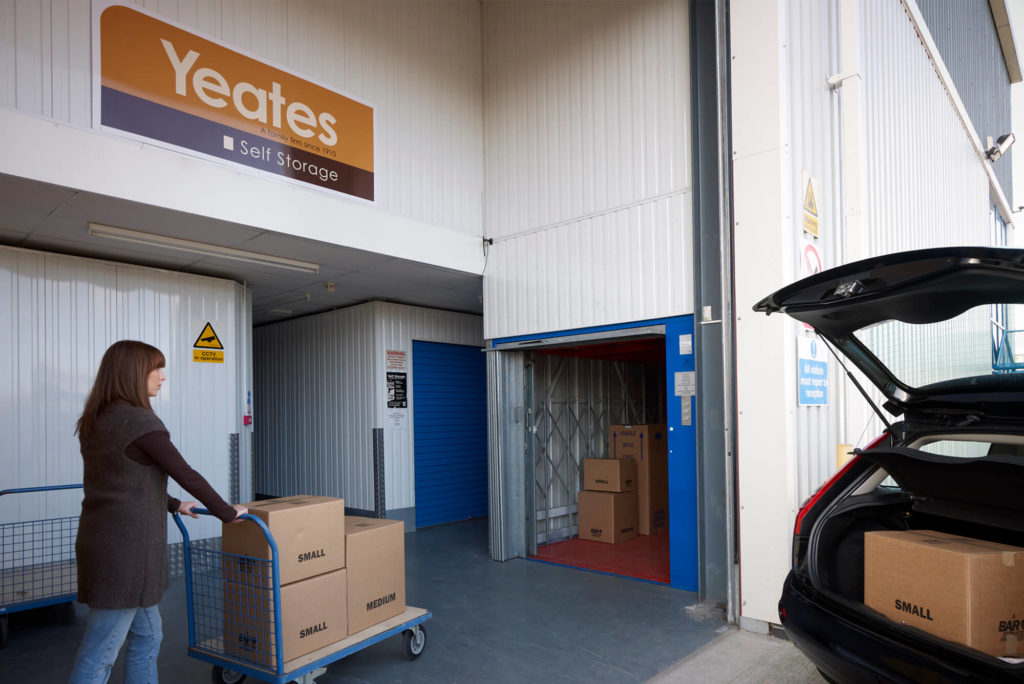 Now that summer is here, it's time for you to dust off your outdoor furniture and prepare for those beautifully sunny days on the balcony or in the garden. Barbecues, inflatable swimming pools and garden games are just a few summer favourites we love to enjoy as the warmer weather and longer evenings set in.
It's also the perfect opportunity to make sure any unseasonal items are packed away for the summer period. Your winter clothing, Christmas decorations and extra thick blankets can take up a lot of space around the home! Organising storage for these bulky items can be a daunting task, but doing so with options for self storage is the perfect way to make more space in your home for the items you need, rather than the clutter that you don't.
What should I store over summer?
To help you on your way, we've put together a checklist of popular summer storage items that can be cleaned, covered up for protection, and put into storage over the summer months:
Christmas trees and decorations
Unwanted Christmas presents
Bulky items for sale
Winter sports equipment such as skis and snowboards
Electric heaters
Logs for your log burner
Winter clothing and insulated footwear
Snow shovels and grit bags
Winter bedding and heated blankets
Where do I store my winter items?
Finding a place to store everything over the summer can be challenging, especially when an item has lost its place to something else or you can't even remember where it used to live! So, what are the best options?
1. Persist with home storage
Storing items at home will always be the first obvious port of call. You may need to be a box stacking wizard but it can be done! Space permitting, practical places for winter items include the loft and garage. Outdoor storage units and sheds with shelving can be handy too if you have the garden space. It's worth bearing in mind, however, that some items are far too big or awkward to fit into the loft, and your garage may be a priority space for a vehicle. You may need to consider alternative options for the summer ahead.
2. Save space with self storage
If space is a struggle and you'd like an easy fix, the option of a secure storage facility will be much more practical. Self storage de-clutters your home while giving you the peace of mind that your items are stored safely away. This means that you can gather your winter items and clothing and group them together in one place, well out of the way for the summer months.
There are many advantages of self storage, for example, you can choose the size of your storage unit and you can access it six days a week, giving you total flexibility should you need to take anything out.
These are just a few tips for storage over the summer months. In fact, there are many other storage options available. If you are looking for somewhere safe, secure and indoor to store your items, we can help: get in touch for a quote now.
If you're unsure which storage service you require or to find out more about our services, please click here or call on 01275 877900 or email info@yeates.co.uk.